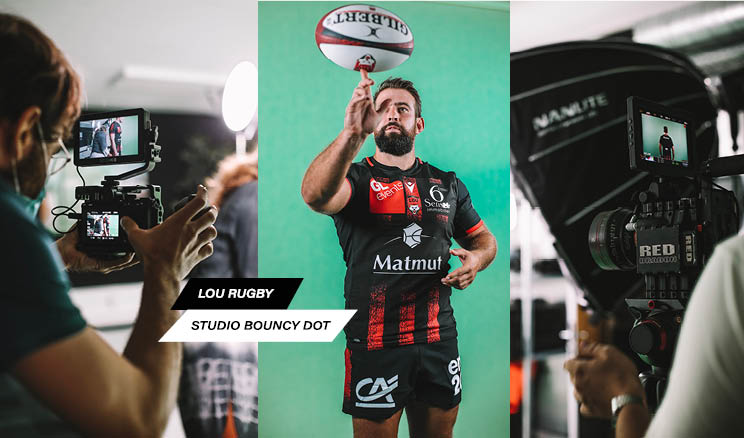 LOU Rugby : Tournage dans le studio de Bouncy
Bouncy, studio de création et de production du Groupe Dynamic View , a été une nouvelle fois sollicité par le LOU Rugby, pour réaliser la vidéo de présentation des joueurs de l'équipe lyonnaise.
Toute l'équipe du LOU a rejoint le Groupe Dynamic View au sein du studio de Bouncy dot. On vous dévoile au travers de photos making of du tournage le nouveau maillot du LOU !
Retrouvez très bientôt la vidéo du Making of ainsi que les pastilles de présentation et découvrez les joueurs comme vous ne les avez jamais vu.