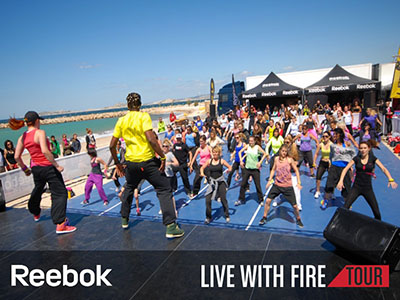 Tournage Reebok Live With Fire 2013
Dynamic View a été retenu par Reebok pour le tournage de la tournée Live With Fire 2013 à Paris, Marseille, Bordeaux, Lyon et Nantes.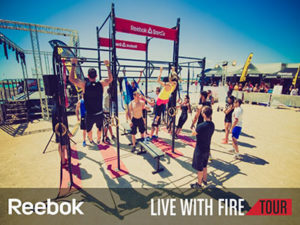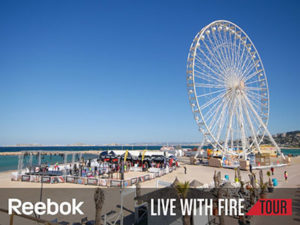 Le Live With Fire, c'est l'attitude et la philosophie de vie de Reebok. Profiter intensément de chaque instant, se sentir bien dans son corps et dans sa tête, croquer la vie à pleines dents, c'est ce que la marque préconise à travers notamment la pratique d'une ou plusieurs activités fitness complémentaires, pour se maintenir en forme et s'épanouir pleinement.
C'est pourquoi du 4 mai au 1er juin, Reebok part à votre rencontre et organise une tournée événement fitness dans 5 villes de France. Vous pourrez ainsi tester gratuitement les nouvelles activités training développées par la marque, accompagnées par les meilleurs coachs de France. L'occasion de découvrir le CrossFit, le Rebel Yoga, les Latin Dances, mais aussi les cours conventionnés LesMills, partenaire officiel de la tournée. Sh'bam, BodyCombat, BodyAttack, etc…, les meilleures chorégraphies que vous pourrez trouver en salle.
La vidéo est à retrouver sur le site Reebok !