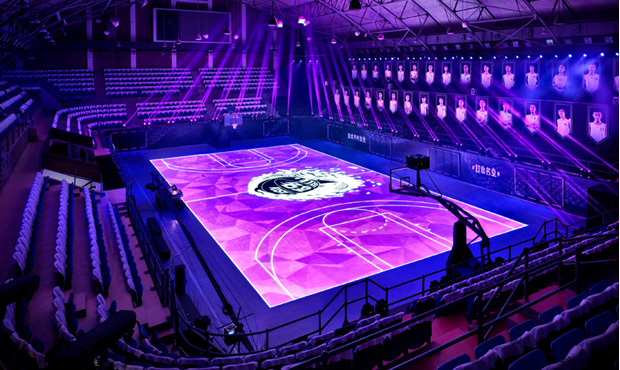 Nike signe un terrain de basket interactif
Attention, grande première ! Nike vient de développer un incroyable terrain de basket entièrement composé d'ampoules LED. Son nom ? « THE HOUSE OF MAMBA » et il est à Shangai.
Grâce à ses nombreux capteurs, The House of Mamba détecte les joueurs en mouvement et les met au défi grâce à des exercices graphiques enregistrés. Ce parquet a été créé dans le cadre de la compétition « Nike Rise » qui vise à repérer de jeunes basketteurs chinois talentueux. Avec comme professeurs d'un jour, les grands Kobe Bryant et LeBron James. Découvrez comment marche ce terrain version écran tactile dans la vidéo ci-dessous.